Above is a 30 second spot for the cleaning brand Biokleen completed in 2021.  The ad features one of the brand's most popular products: Bac-Out.  This was used for broadcast as well as across various digital platforms.
Design & Animation: Ethan Kempsell
ADs: Tony Stewart, Sam Penniston, Yelena Schroeder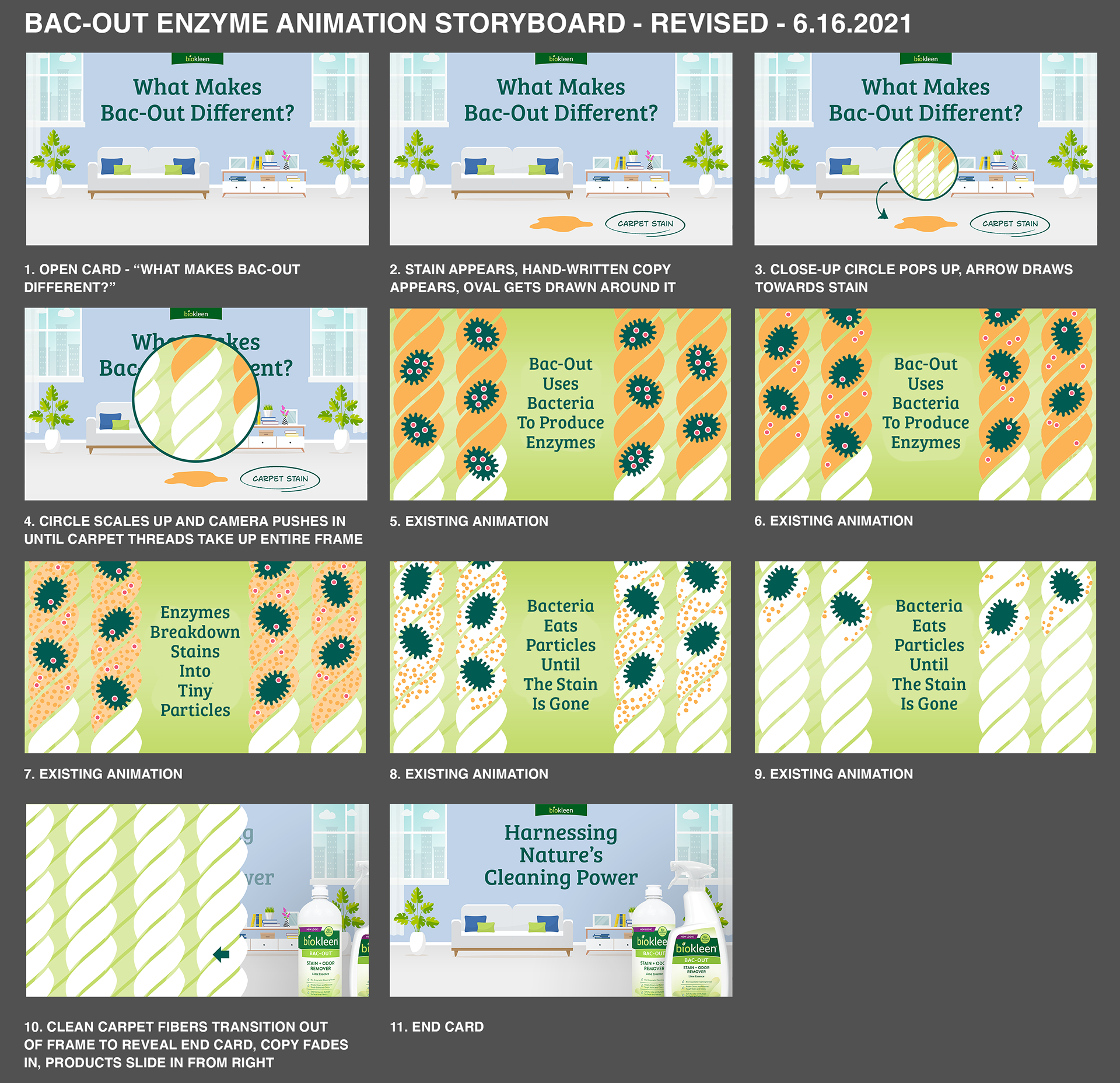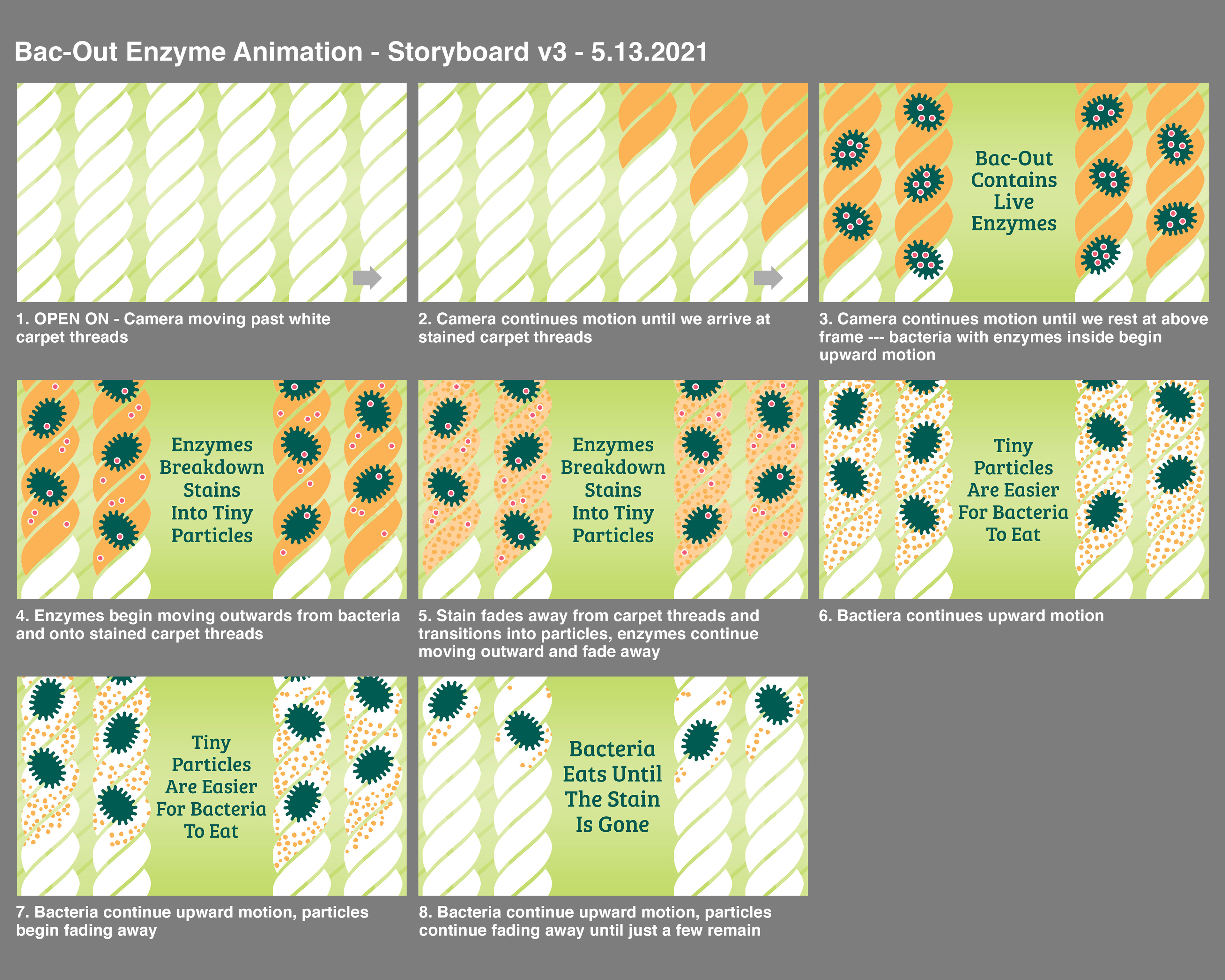 Above are a couple storyboards I created while working on the project.